About Us
We are a professional corgi breeder with more than 40 years experience in dog breeding. Located in Liberty Indiana, we carefully pick and raise our own breeding dogs to provide champion bloodlines, good temperament, and show qualities. Our puppies have plenty of room to romp and play outside and are socialized with other dogs, cats, horses, and children. 
Additionally, we are determined to provide healthy pets that have desirable personalities that will provide years of enjoyment to their owners. But don't take our word for it, click here to read what our satisfied customers have to say.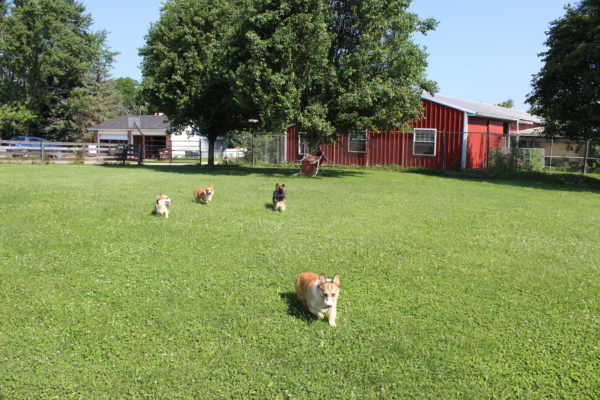 ---
About Corgis
According the the American Kennel Club, "the Pembroke is a bright, sensitive dog who enjoys play with his human family and responds well to training. As herders bred to move cattle, they are fearless and independent. They are vigilant watchdogs, with acute senses and a "big dog" bark. Families who can meet their bold but kindly Pembroke's need for activity and togetherness will never have a more loyal, loving pet."
Corgis grow to be 10 to 12 inches at the shoulder and up to 30 pounds. However, smaller corgis weigh between 18-22 pounds. No matter what their size, Pembroke corgis will have short but powerful legs, muscular thighs, and a deep chest. Built long and low, they are surprisingly quick and agile.
As far as coloring goes, we breed red & whites, tris, sables, and bluies.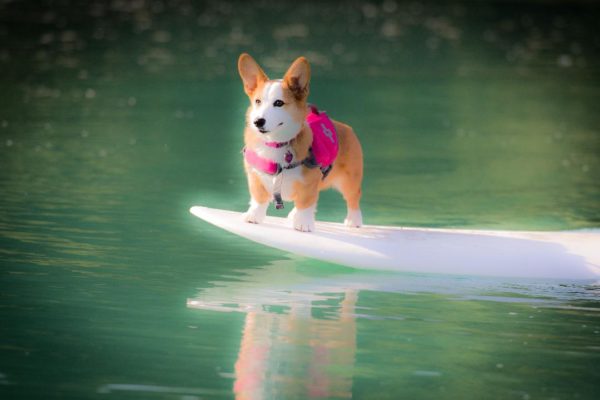 ---
About Degenerative Myelopathy
All dog breeds are susceptible to certain health issues. For corgis, the most devastating health issue is degenerative myelopathy, or DM for short.
DM is a progressive disease of the spinal cord in older dogs. The breeds most commonly affected include German Shepherds, Welsh Corgis, Irish Setters, and Chesapeake Bay Retrievers. The disease has an insidious onset typically between 8 and 14 years of age.
Because of our commitment to help eradicate this horrible disease from the corgi breed, all of our breeding dogs have been tested for DM to ensure our pups will be DM Free. You should be aware that many, if not most breeders, do not test their dogs. When you purchase a pup from us, you'll have the peace of mind that your corgi will never get this disease. For more information about DM, click here.